Dental emergencies can happen to anyone at any time. If you are in pain and need to see a dentist right away, you may be wondering how much an emergency appointment will cost. The good news is that there is no set price for emergency dental care – it will vary depending on the dentist and the required services. This blog post will discuss the usual cost of emergency dentistry appointments in Australia. We will also discuss some of the factors that can affect the cost, such as location and insurance coverage. So, if you need an emergency dentist appointment, read on for more information!
Dental Emergency
Accidents involving your teeth or mouth that cause toothache, bleeding, infections, and swelling are all examples of dental emergencies. When a dental emergency arises, get treatment as soon as possible to increase the chances of preserving the tooth or teeth and prevent infections from developing or becoming more serious.
In an emergency, you should consult a dentist, but if you cannot see your regular dentist, this is where emergency dentists are needed. A hospital emergency room may be able to perform the necessary therapy to save the tooth, but emergency dental appointments need to be handled by capable dentists.
Emergency Dental Checkups
It's late in the evening, your teeth may have felt extremely sensitive to cold fluids, or maybe you just chipped a tooth. While the pain is searing, you may be wondering if this is actually considered a dental emergency. Would you wait it out, try to sleep, and book an early appointment with your dentist the next day? The truth is, there are several home remedies that you can try. But what if they don't suffice? Dental treatment from dental clinics that offer emergency care services is what you need.
What are the different cases that warrant emergency dental treatment?
Here are some of the situations that would warrant an emergency dental appointment:
Avulsed (knocked out) tooth
Missing or damaged filling or crown
Broken, cracked, dislodged, or loose tooth
Toothache
Tooth abscess with gum swelling
Bleeding due to bitten lips or cheeks
Bleeding teeth, gum, or cheek due to trauma
Jaw pain
If you are unsure if it is a dental emergency, it's nice to know the number of the nearest emergency dental services in your area so you can ask for assistance any time of the day. For instance, you can call Emergency Dentist Adelaide, and our highly-trained representatives can help you perform at-home first aid to alleviate any discomfort. They can also book an appointment for you so an experienced emergency dentist can look into your condition and perform the necessary treatments.
Accidents do not delay just because most dental services are closed. Getting urgent care for dental emergencies is indeed a must.
How Much are Emergency Dentist Appointments?
Knowing that an experienced dental healthcare provider is available to look after you is indeed a privilege that not everyone can enjoy. Why? Because though you have access to these services and have private health insurance, the dental emergency cost is also a worry. Yes, it is common knowledge that emergency dental services may tend to cost more than regular dental treatments.
Before thinking about how much they would cost, let's find out what dental treatments are available during an emergency situation. What can emergency dentists do to save your tooth?
Root Canal Treatment
When you might need one: Dentists will generally decide on performing a root canal when there is a tooth that is at risk for or already has an infection that has the potential to spread into the neck and face. Costs range depending on the location and type of tooth:
Front: $600 to $900
Bicuspid: $1200 to $3000
Molars: $3,000 to $4000
Tooth Extraction
Dentists can extract the tooth to ease pain and prevent the infection from spreading even further when a tooth is rooting, infected, or even fractured. Without anaesthesia (or sedation dentistry), costs can vary between $180 to $260. With anaesthesia (sedation dentistry), emergency tooth extraction is roughly $400 $600. Meanwhile, wisdom teeth removal can cost $500 to $700. With or without the help of anesthesia, recovery time is generally 2 or 3 days.
Dental Filling
Cavity fills are needed when a tooth (or several) has minimal fractures, enamel decay, or otherwise damage on the surface. Materials dentists will use to fill the space for easier, more comfortable chewing include: porcelain or silver amalgam (although these are rarely done nowadays). The costs for each:
Silver amalgam filling: $200 to $400 per tooth
Resin-based composite filling: $300 to $400 per tooth
Dental Crown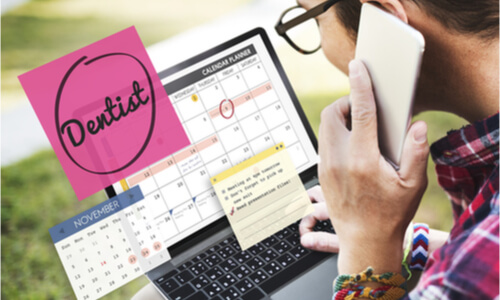 Crowns are typically the aesthetic solution for fractured teeth after undergoing a root canal procedure. Crowns are on the more expensive side, mostly for the materials, and they generally require two visits instead of only one like the other common procedures. Ceramic or porcelain crowns cost may range from $1500 to $1900 per tooth, which may take two dental visits to complete. A metal dental crown is more suitable for rear teeth due to its durability. This can cost between $1600 and $2100 per tooth. There are also options for porcelain fused to metal crowns which can be a little cheaper ($1,000-1150 per tooth).
If you don't have dental insurance, it can be frightening to opt for an emergency dental service. You may be apprehensive about choosing a service without knowing the costs involved. The costs we mentioned in this article are general estimates since every situation is unique. For an exact cost, your dentist must examine your particular issue. Talk to your dentist about payment plans or other ways you can save money on these essential procedures. For this reason, please do not hesitate to give us a call at (08) 7078 8263. We would be happy to provide you with excellent emergency care service. You may contact us directly if you want to know more information about us. Aside from that, we also have a website where you can book your appointment hassle-free.
References:
https://www.healthdirect.gov.au/cost-of-dental-care
https://www.qld.gov.au/health/staying-healthy/oral-health/visiting-the-dentist/emergency-dental